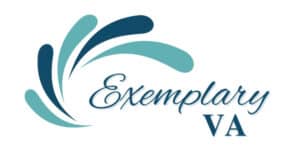 Explore
Explore the opportunities listed on my Services link to help you determine how I can help you get more done with less frustration. Don't see your ideas listed? Just reach out to ask. In the unlikely event that I can't do it, I may know someone terrific who can. 
Connect
Connect today to learn more and ask questions. If you prefer to talk about it, click on the link below to schedule your free consult today. Choose a time that works for your schedule.  
Discover
We'll have a meeting online or by phone so I can learn what the most pressing needs are for your business or organization.
Plan
We'll work together to formulate a way forward, determining tasks that will be most helpful to have off your plate or projects that will help meet your goals.
Legal
We'll formalize our agreement by contract that lays out the work to be completed and the terms under which we'll work together. Exemplary VA, LLC is licensed and insured for your peace of mind.
Updates
We'll determine measurable points to evaluate how we're meeting your objectives and make adjustments if necessary.
Balance
Watch your to-do list shrink as you settle into a new state of mind. You'll trust that important tasks are getting done well and freeing you up to do the things you enjoy, even while making your business or organizational needs a priority.