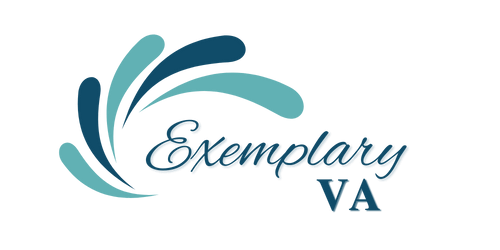 Meet Beth McGee- Your Virtual Executive Assistant
Hi! I'm Beth McGee, a Virtual Executive Assistant who helps people focus on their passion and expertise by completing the necessary and time-consuming tasks that get in the way of reaching their goals and fulfilling their purpose. Exemplary VA, LLC is a Limited Liability Company registered and insured in New York State, USA.
Visit me at LinkedIn for a full description of my experience and training.
Background and Experience
With more than 20 years of administrative, not-for-profit, small business and property management experience, I have a diverse skill set and appreciation for what it takes to get to the next level in your business and organization.
I love to connect with people who have a passion for their business or cause and want to make a powerful impact. Whether you own a business or are the current leadership in an organization, I want to share my experience with you to get you from where you are to where you want to be.
I have a degree in Communications, obtained while raising three children, running my own business and serving in leadership roles on school boards and organizations in my community. I have co-founded community groups and cause campaigns that provide education on important issues and achieved legislative goals through petitioning efforts.
A Passion For Service
For 30 years, I've been active in organizations and small businesses, helping to raise their visibility in the community through founding and organizing groups, facilitating long-term strategy efforts, event planning, fundraising, and outreach campaigns.  
For more than a decade, I served as the coordinator for the Trumansburg Community Thanksgiving Dinner, a free meal on Thanksgiving Day that served an average of 120 in-house and 30 take-out meals delivered to home-bound neighbors. This annual project required the coordination of many businesses and organizations to provide food, volunteers, funds and facilities. This secular event provided a place for anyone who wished to be in community with others for a traditional meal served family-style on that day and for those who could not leave their homes to have a neighbor deliver a free meal to their door.
I have managed and won three of my own campaigns for elected office (and those of several others) and served as Councilperson, Town Supervisor and Budget Officer in a municipality in the State of New York. To this date, I hold the record for the number of votes received for the office of Supervisor upon re-election in the history of the Town. 
These positions gave me experience in developing and managing a $2 million budget, facilities maintenance and upgrades, grant writing (two grants totaling over $400,000 awarded in my first year as Supervisor), reporting and funding compliance, strategic and comprehensive planning, researching and writing laws, minute taking and document organization, public speaking and facilitation of over 100 public meetings. I managed the day-to-day operation of the municipality, staff, and services efficiently and cost-effectively and led the community and municipality through the first six months of the COVID-19 Pandemic. 
Over the last two years, I served as the first Executive Director of an affiliate of the National Alliance on Mental Illness, the nation's largest grassroots organization dedicated to improving the lives of people living with mental health conditions.  
I began as their only paid staff two weeks prior to the COVID shut-down. After transitioning all operations, outreach, groups, programs and services into the virtual environment, I focused on fundraising, volunteer recruitment, support and outreach that allowed the organization to thrive to an unprecedented level, even during the Pandemic. Visibility, contributions and volunteer recruitment increased, which resulted in more programming options to serve the growing need in the community. 
I am certified as a Support Group Facilitator and teacher of several NAMI signature programs and presentations and currently serve on the NAMI NYS Government Affairs Committee. Additionally, I am an appointed member of the Tompkins County Community Services Mental Health Subcommittee, which works to provide direction for the County's Mental Health services needs. 
Entrepreneurial Successes
For 27 years, I've been a residential cleaning and management sub-contractor, helping people enjoy their homes, manage their clutter, and organize their lives. This year, I've stepped this up by managing my own spotless short-term rental property that has rave reviews and happy guests. (airbnb.com/h/fingerlakescozyretreat)
In 2015, I wrote and self-published Amazon Best Seller, Get Your House Clean Now: The Home Cleaning Method Anyone Can Master, available on Kindle and in paperback. My marketing strategy has kept my book in the top 50-100k of all 48.5 million books on Amazon, and in the top 20 of its categories every week since publication. Daily sales over 6 years have netted over 12,000 copies sold. The accompanying Product Guide has been a successful lead strategy for affiliate marketing.
And now, I'm excited to offer my experience and enthusiasm to your business or organization through Exemplary VA, LLC.  Reach out today so we can talk about how contracting with me as your Virtual Executive Assistant can help you get from where you are to where you want to be.